NSAI SME Annual Report 2022
REGULATION (EU) No 1025/2012 OF THE EUROPEAN PARLIAMENT AND OF THE COUNCIL establishes rules with regard to the cooperation between European standardisation organisations, national standardisation bodies, Member States and the Commission, the establishment of European standards and European standardisation deliverables for products and for services in support of Union legislation and policies, the identification of ICT technical specifications eligible for referencing, the financing of European standardisation and stakeholder participation in European standardisation.
This report is produced in accordance with Regulation 1025/2012 and highlights statistics supporting NSAI's view that all standardisation activity carried out in Ireland is relevant for SMEs and how NSAI continues to engage with businesses about the work of NSAI.
Download the NSAI SME Report 2022
The NSAI national work programme, which is of interest to SMEs is available at NSAI Active Work Programme
If you wish to know more, please Register Your Interest and a member of the NSAI Standards Team will be in touch.
Standards and SMEs
If you are unsure how standards relate to your business, NSAI Standards is happy to guide you through journey. We can assist in advising what standards are applicable to your product or service, no matter what your size or your sector. In addition, we can investigate if there are changes planned for the standards that you currently use.
To support the continuing contribution of SMEs to the Irish economy NSAI Standards provide information on the benefits of implementing standards for their businesses. Participation in the standards development process allows SMEs to have a direct say on Irish, European and international standards being developed that shape the market in which they operate.
NSAI understands that investing in standards can be a time-consuming process however we believe standards are an investment that can reap rewards such as global recognition and credibility. This can instil confidence in the existing customers of a business resulting in retention as well as attracting new opportunities.
Standards Health-Check
Do you use standards as a core part of business? If you design or manufacture to a particular product standard, we are happy to run a health-check for you. Just contact us. We can check our databases to see if the standard of interest to you is current or under revision. Or you can help yourself by running a search on the Standards Organisations' websites.
Check European Standards
Check European Electrotechnical Standards
Check International Standards (ISO)
Check International Electrotechnical Standards (IEC)
Practical Guides for SMEs for using ISO Management Systems
ISO Management Systems reflect industry best practice. In addition to the ISO Management System standards there are practical guides for SMEs to assist in adopting the ISO Management Systems without the requirement for certification.
ISO 9001:2015 for Small Enterprises - What to do?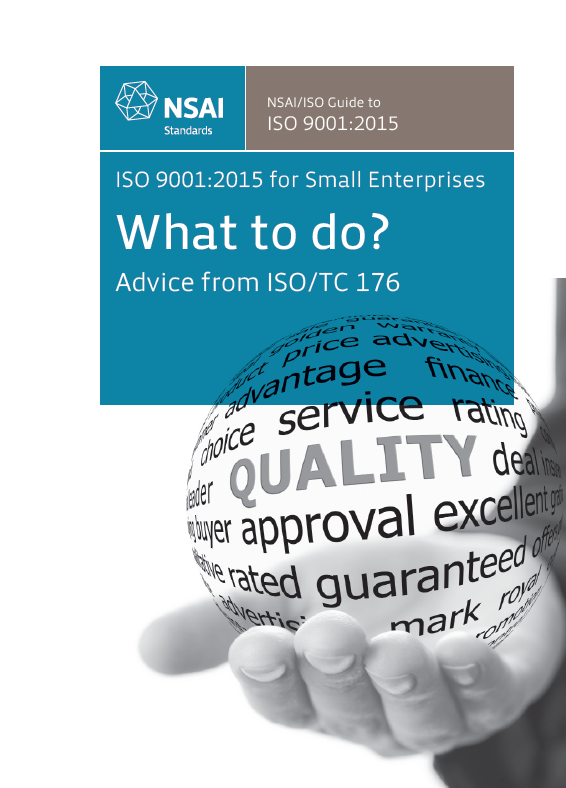 This handbook provides small and medium enterprises (SMEs) with guidance on developing and implementing an effective quality management system based on ISO 9001:2015 – Quality management systems – Requirements.
While the requirements mentioned in the ISO 9001:2015 are meant for organizations irrespective of its size, the handbook focuses on how SMEs could get maximum benefit from the standard. It provides a clear understanding of what a Quality Management System is and what the requirements are before guiding you through the implementation process.
For SMEs using the previous version of ISO 9001, this handbook will assist you in modifying your current system to better align with the requirements stated in the 2015 edition.
Purchase on the NSAI webstore: NSAI ISO Guide to ISO 9001:2015
Learn more about: ISO Technical Committee (TC) 176 Quality management & quality assurance
Guide to ISO 45001:2018 Occupational health and safety management systems a practical guide
ISO 45001, the International Standard for Occupational Health and Safety Management is the globally approved method to "OHAS" for organisations worldwide. Its systemized approach to occupational health and safety brings endless benefits to businesses of every shape, size and sector: Apart from its most important function of saving lives and protecting wellbeing, it can also improve business performance, reduce financial risk and enhance reputation.
Purchase on the NSAI webstore: NSAI ISO Guide to ISO 45001:2018
Learn more about: Occupational Health and Safety for SMEs
FREE Brochures on ISO 9001:2015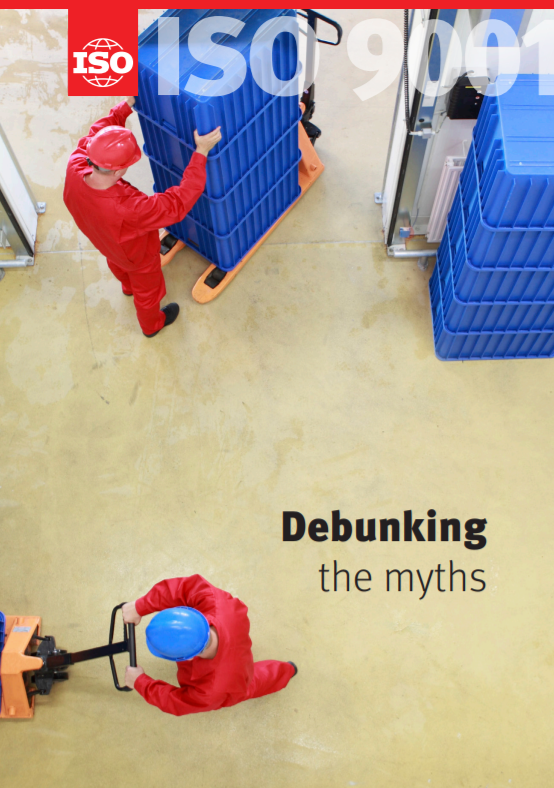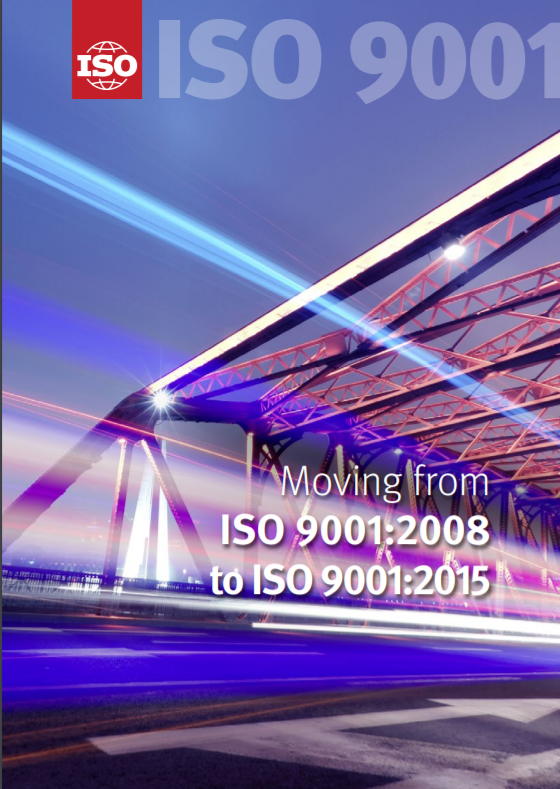 ISO 9001:2015 - How to use it
This free brochure provides useful information to help you get started with ISO 9001
ISO 9001 - Debunking the myths
An informative free brochure to ISO 9001 that clarifies some of the misconceptions around its implementation and use.
Moving from ISO 9001:2008 to ISO 9001:2015
A free brochure for organizations currently using ISO 9001:2008 who wish to transition to ISO 9001:2015
ISO 14001:2015 - Environmental management systems - A practical guide for SMEs
This handbook has been updated to take into account the latest edition of the standard, published in 2015. It aims to help small businesses understand the requirements of an environmental management system and to help them implement ISO 14001 successfully.

ISO 14046 - Environmental management - Water footprint - A practical guide for SMEs
ISO and ITC have jointly published this handbook to help organizations carry out water footprint assessment according to the ISO 14046:2014 International Standard. This handbook is a practical guide to develop a sustainable approach to water use that is based on practices of the International Standard.
Source: ISO 14046 - Environmental management - Water footprint - A practical guide for SMEs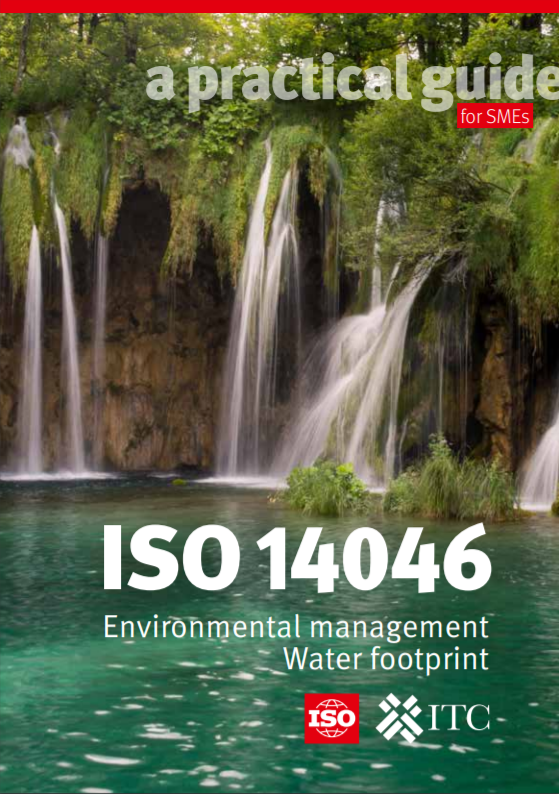 Additional practical guides

ISO 31000 - Risk management
This free brochure gives an overview of the standard and how it can help organizations implement an effective risk management strategy.
ISO 13485:2016 - Medical devices - A practical guide
ISO 13485:2016 – Medical devices – A practical guide has been authored by technical experts of ISO/TC 210. The handbook is intended to guide organizations in the development, implementation and maintenance of their quality management system in accordance with ISO 13485. Organizations active in the medical device sector, such as manufacturers, importers, distributors, service providers, certification bodies or regulatory bodies, can benefit from this publication.
ISO/TR 24971:2020 - Medical devices — Guidance on the application of ISO 14971
This document provides guidance on the development, implementation and maintenance of a risk management system for medical devices according to I.S. EN ISO 14971:2019.
Ten benefits to SMEs in implementing standards
Help you compete on a level playing field with bigger enterprises.
Open up export markets for your products and services.
Help you discover best business practices.
Drive efficiency in your business operations.
Add credibility and confidence for your customers.
Open new business opportunities and sales.
Give you the competitive edge.
Reduce business risks.
Help your company grow.
Enable a common "language" to be used across an industry sector.
European Standards SME Standards Supports
The CEN/CENELEC SME Toolbox gives SMEs a better understanding of how using standards can benefit your business, how you can identify the right National and European standards, how to get support from NSAI, CEN and CENELEC members and how to shape the content of future standards.