Introduction
Please find below details of our board and structure at the National Standards Authority of Ireland.
If you would like to learn more please do not hesitate to get in touch at info@nsai.ie
Our Structure
You can view our internal management structure here.
NSAI Board Members
James Kennedy, NSAI Chairman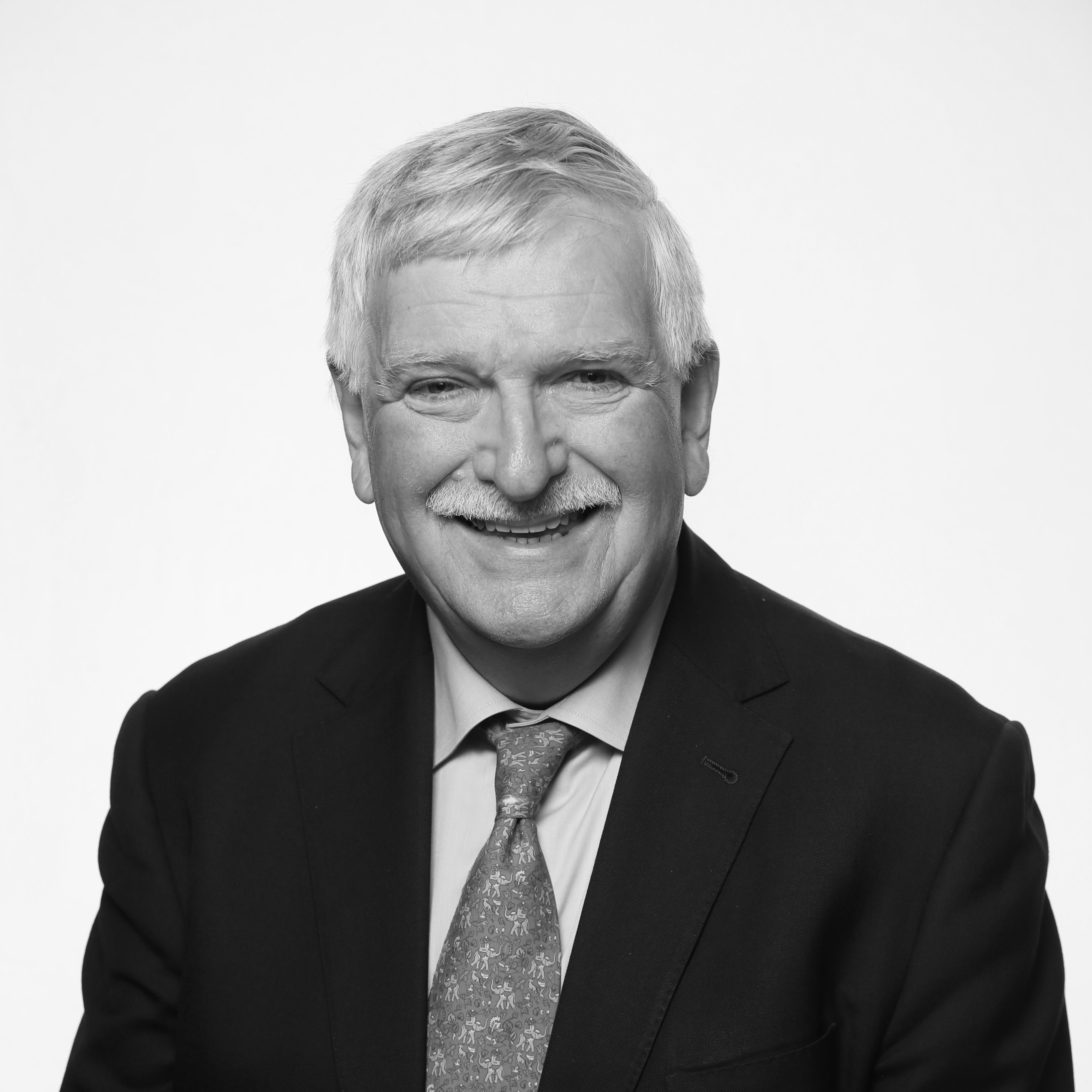 Mr Kennedy has extensive experience at senior management level, having enjoyed a distinguished career in the facilities management, multinational healthcare and agri-services industries in Ireland. He currently serves as a Director of Pentathlon Ireland.
In previous roles, Mr Kennedy served as interim CEO of Horse Sport Ireland, Vice President of European Operations with Bausch & Lomb Inc and Chief Executive of Thomas McDonogh & Sons Ltd. He has also served as President of the Chambers of Commerce of Waterford; the South-East region and Ireland. A science graduate of University College Cork, he is a native of Co Limerick.
Geraldine Larkin, NSAI Chief Executive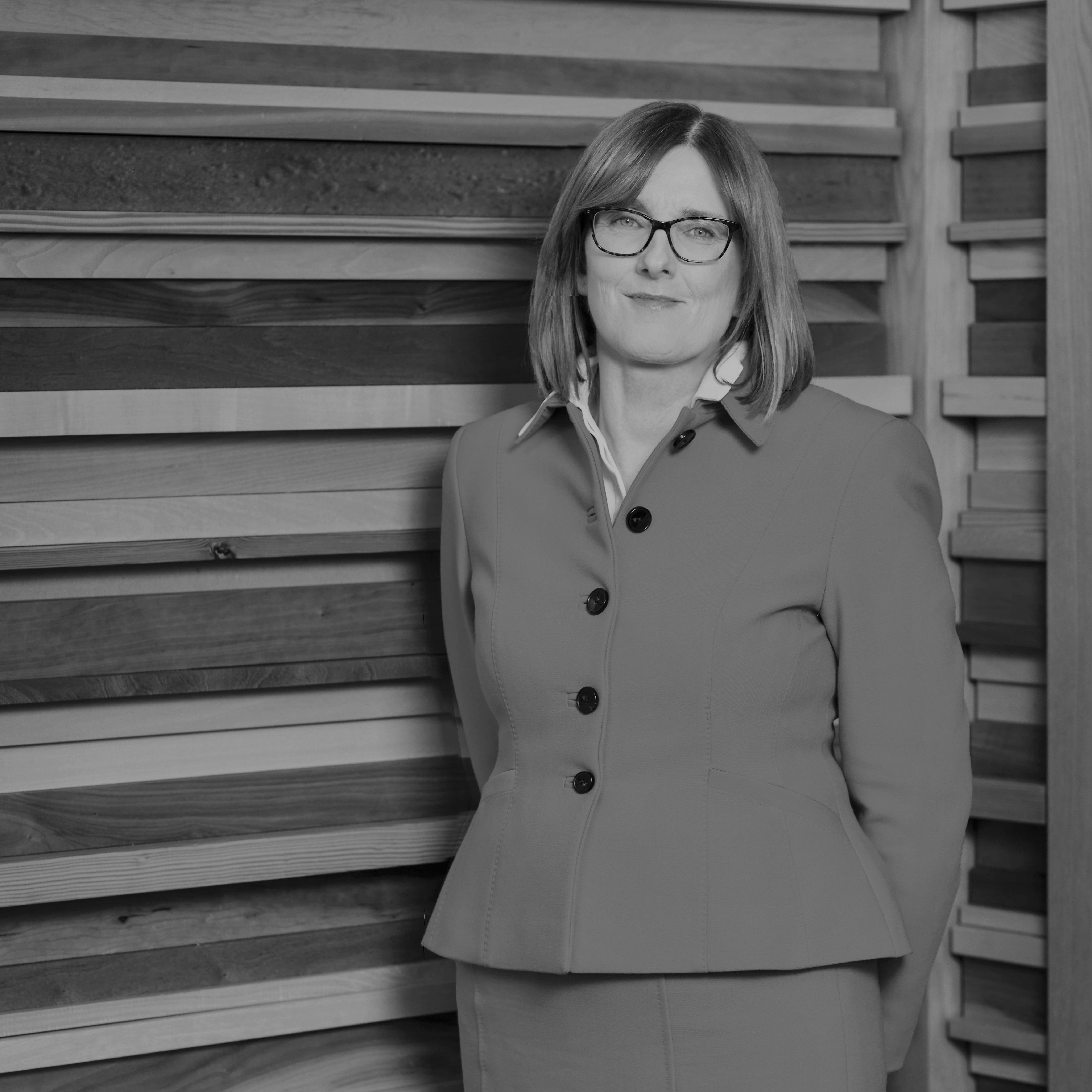 Geraldine Larkin has led the National Standards Authority of Ireland (NSAI) since March 2017. The NSAI is Ireland's official standards body and provides key services in certification, metrology and legal metrology across Ireland for public sector bodies, SMEs, and other private sector organisations. NSAI Certification UK and NSAI Inc.also provide certification services in the UK and the wider global market.

Geraldine leads out on the NSAI strategic plan that aims to provide innovative leadership in four key areas – digital transformation, housing, climate action, and medical technology. Her leadership is rooted in delivering the highest quality processes across the NSAI to facilitate growth and innovation right across the industry landscape and provide reassurance across a range of areas of public interest.

Geraldine has held leadership roles in multiple public sector organisations, including the Chief Executive of the Private Security Authority, leading the organisation as the first Irish regulator in the private security industry. She also served as the Chief Executive of the Irish Greyhound Board in addition to leadership roles in policy development across a range of areas related to policing, crime, and a variety of legal disciplines.

Geraldine is an effective influencer, decision maker, change agent and team builder and has a keen interest in using standards and regulation to support the growth of Irish industry. She also holds a master's degree in Business Administration (MBA – Technology) from the Open University.
Barry Smith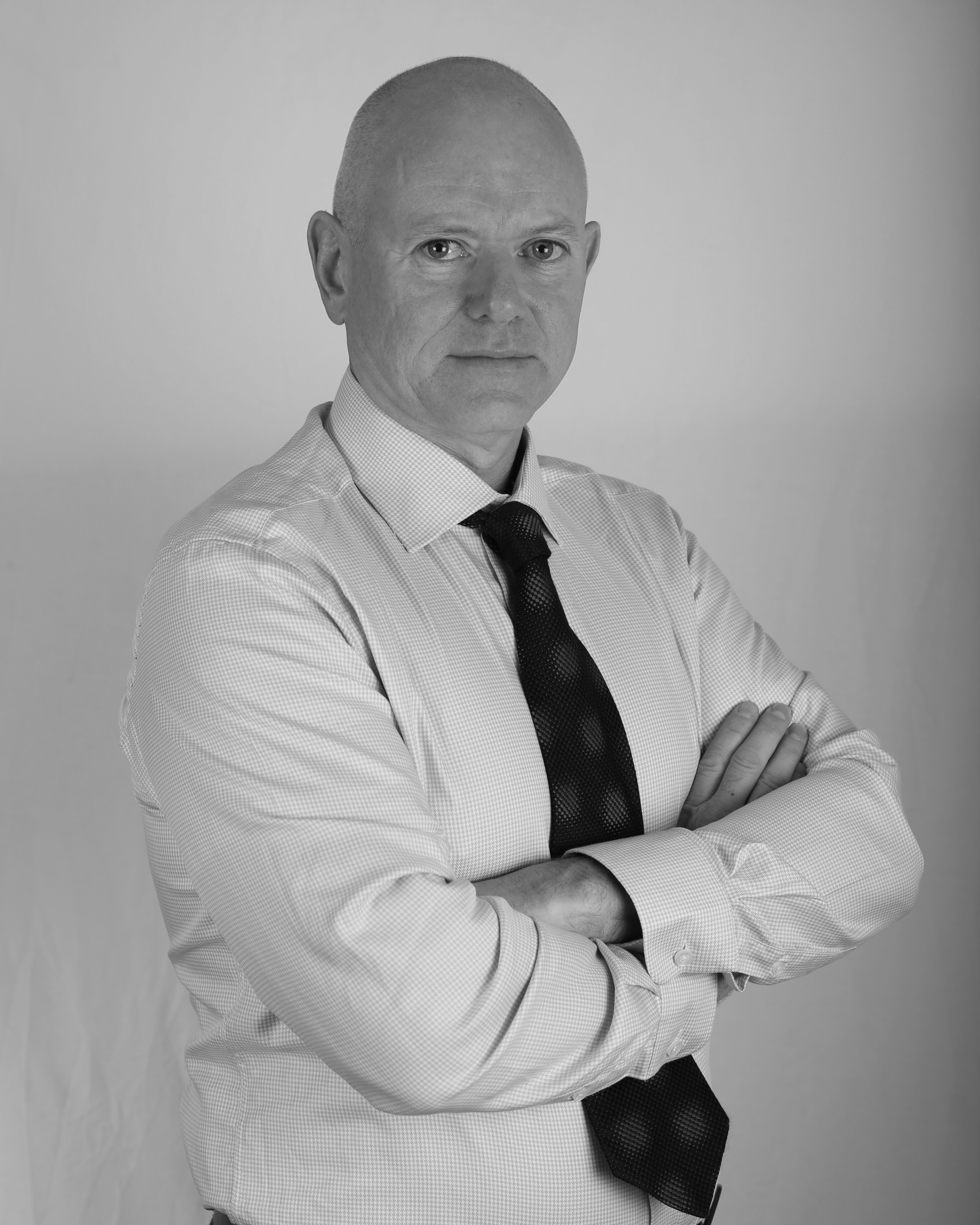 Barry Smith joined NSAI in 1993. Since 2004 he has worked in the Standards Division, his current role is primarily in the field of ICT standardization where he operates the secretariat to the national mirror committee to ISO/IEC JTC 1 "ICT Standardization". In the past Barry has had leading roles in construction industry and energy management standardization where he led standards development projects required for the national implementation of the European standards for structural design (Eurocodes) and for Irish standards on energy management systems and energy efficient design management.
Prior to 2004, Barry worked for NSAI Certification where he was an ISO 9001 Quality Management Systems lead assessor and an ISO 14001 Environmental Management Systems assessor.
Dermot Casey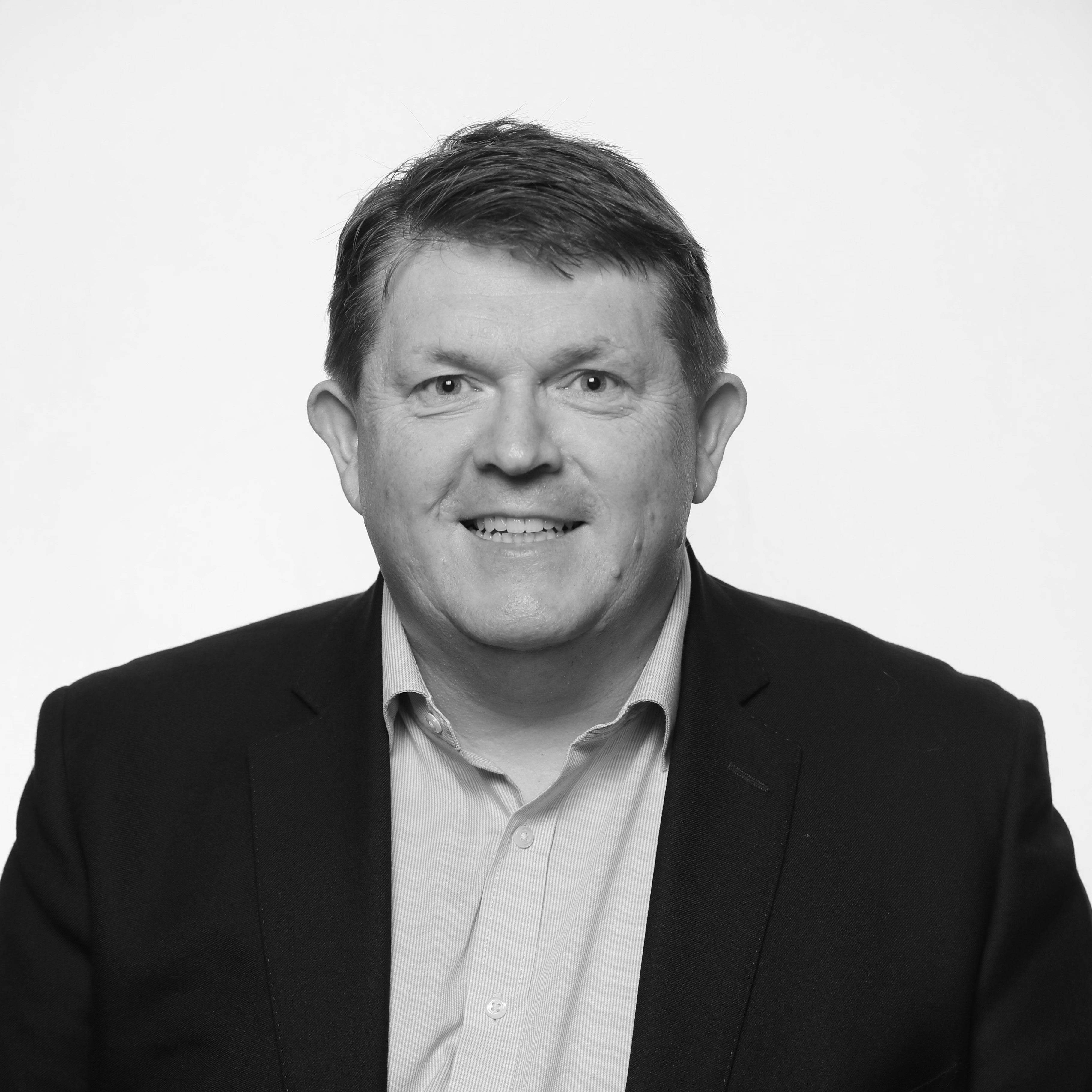 Dermot joined the Industry Research and Development Group (IRDG) as CEO in November 2021. IRDG, a non-profit business group, is the voice of Irish Innovation, representing hundreds of companies engaged in research and innovation nationally. IRDG has led learning, collaboration, and growth of Irish research and innovation for 30 years, directly supporting, networking, advocating for its members.
Dermot's background is in technology and innovation. He's worked as strategic advisor to hundreds of deep technology companies in spaces as diverse as AI, IoT and MedTech. He was Director of innovation consultancy Resolve Partners and Venture Leader at NDRC, Irelands national pre-seed investor and accelerator investing and supporting the growth of innovative companies.
Prior to this Dermot was Chief Operations Officer and Chief Technology Officer at Storyful growing the company from 2 to 35 people over three years. Before Storyful he worked in a variety of technical and leadership roles in General Electric. He's also been an adjunct lecturer in Strategy, Innovation and Digital Transformation at the Michael Smurfit Graduate School of Business, UCD. He is Director of the Festival of Curiosity
Maria Mc Keown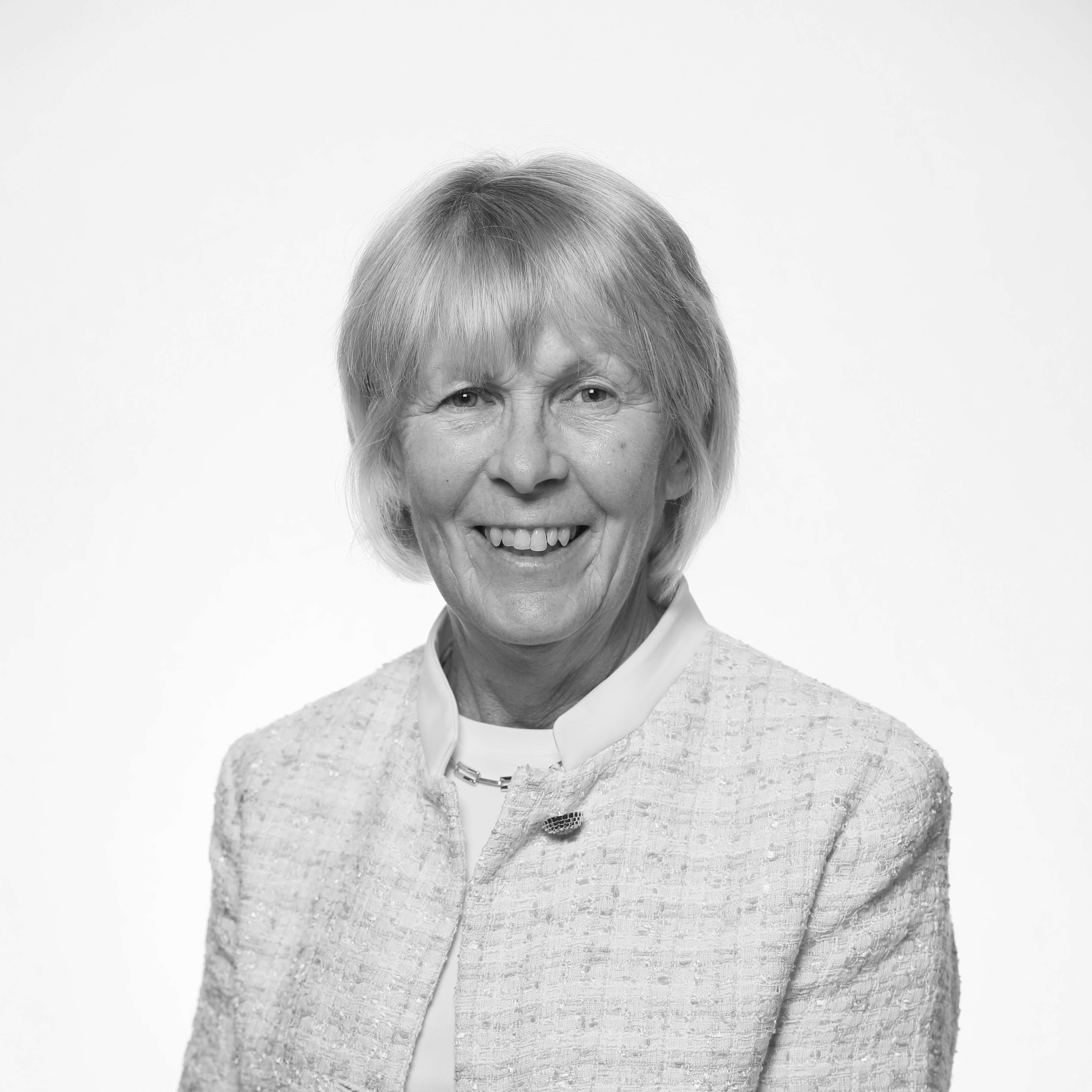 Maria McKeown joined NSAI in 1993. Maria is the lead auditor within NSAI's Business Excellence division, engaging with organisations to achieve certification to management systems.
Maria's current role includes performing, registration and surveillance audits to management systems, such as ISO 9001 for Quality Management and ISO 14001 for Environmental Management and ISO45001 for Occupational Health and Safety Management Systems. Maria has responsibility for managing technical competence to ensure compliance with ISO17021 Accreditation. In her role Maria is the technical expert on Occupational Health and Safety Management Systems representing NSAI at Technical Meetings.
Maria holds a BSc. Electrical Engineering, BSc in Occupational Health and Safety from University College Dublin and Post Grade Diploma in Compliance Management.
Marie O'Connell
Marie has extensive experience of leading and developing quality assurance teams in the health products sector. She has served in a number of roles in the Blood Transfusion Service Board, most recently as Director of Quality where she had responsibility for ensuring statutory and regulatory compliance across the organisation. Prior to this, Marie worked in a range of quality assurance roles in both the private and public sector, including NSAI Medical Devices.
Piers Devereux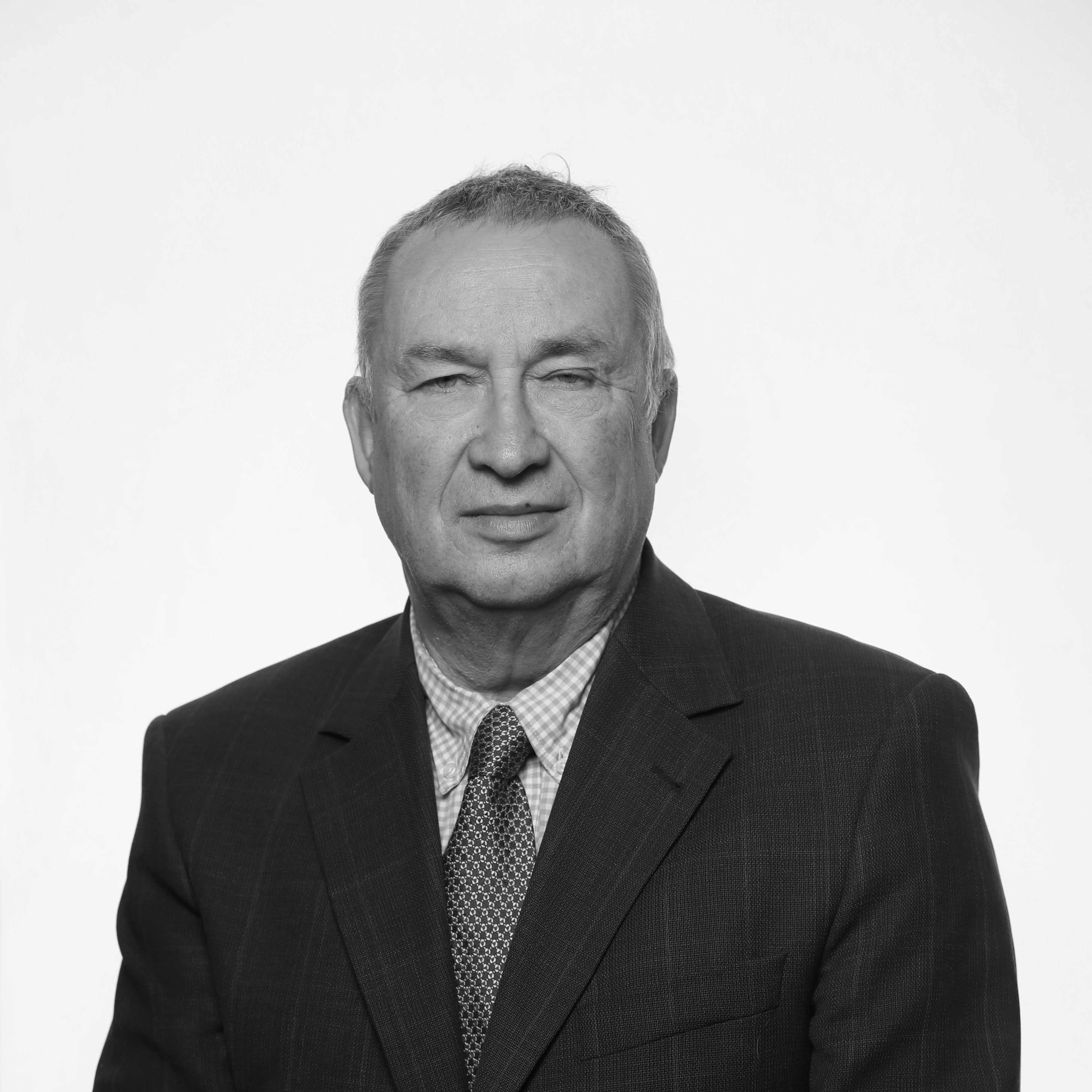 Piers is currently European Vice President of Operations for Beckman Coulter Inc. He has worked for many years at senior management level within the medical device sector and has extensive experience in a wide range of areas including R&D, operations and commercial activities. Previous roles include Managing Director of Beckman Coulter Ireland and CEO of Olympus Life Science Research Ireland.
Conor Verdon
Conor Verdon is a Principal Officer in the Department of Enterprise, Trade and Employment (DETE). Conor has extensive experience of policy, governance, legislation, and engagement with EU and international institutions during his career in DBEI. Conor currently has responsibility for SME and Entrepreneurship Policy in the Department. He represents Ireland on the EU network of SME Envoys, and is leading on the engagement with the OECD on its Review of Irish SME and Entrepreneurship Policy. Conor was previously Head of EU Affairs and Single Market in DBEI, where he advised Ministers in the context of the EU Council of Ministers, represented Ireland on the EU High Level Group on Competitiveness and Growth, and played a leading role in advancing Ireland's engagement on Single Market issues with other EU Member States. Conor has also previously worked in Company Law, where he led the Department's team on the Bill that was enacted as the Companies Act 2014, and represented the Department on the Company Law Review Group. Conor holds a Bachelor of Civil Law (BCL) and Master of Laws (LLM) from University College Dublin, and a Barrister-at-Law (BL) degree from the King's Inns.
Aoife Gleeson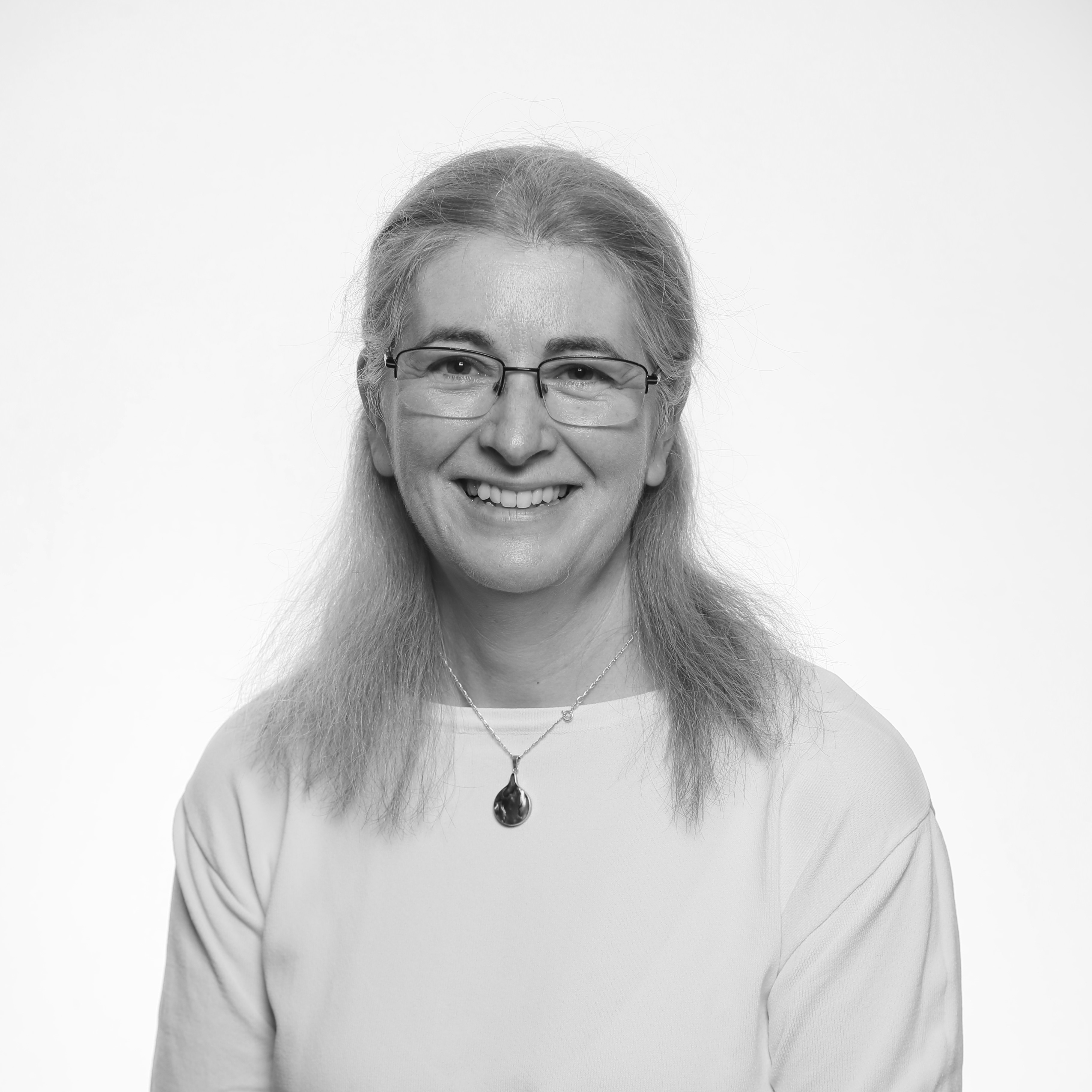 Ms Aoife Gleeson was appointed as a Board Member of the National Standards Authority of Ireland following an open Public Appointments Service (PAS) process.
Aoife has worked as a Finance Director in both the domestic and international charity sector since 2007. While working with Barnardos, Aoife held the role of the Director of Finance, Governance and IT and was also responsible for risk management and data protection. Prior to this, Aoife worked with Concern Worldwide for over 11 years. She held the post of Finance Director with Concern US in New York for a few years before returning to Ireland to take up the role of Finance Director for Concern in Dublin.
Aoife has also worked overseas in Sudan, Indonesia and Haiti (amongst others) supporting the international charity sector as an accountant.
Aoife holds a BComm from the National University of Ireland, Galway, is a Fellow with the Association of Certified Chartered Accountants (ACCA) and is a qualified certified tax adviser. In addition, she holds qualifications in data protection and project management.
Ethna Felten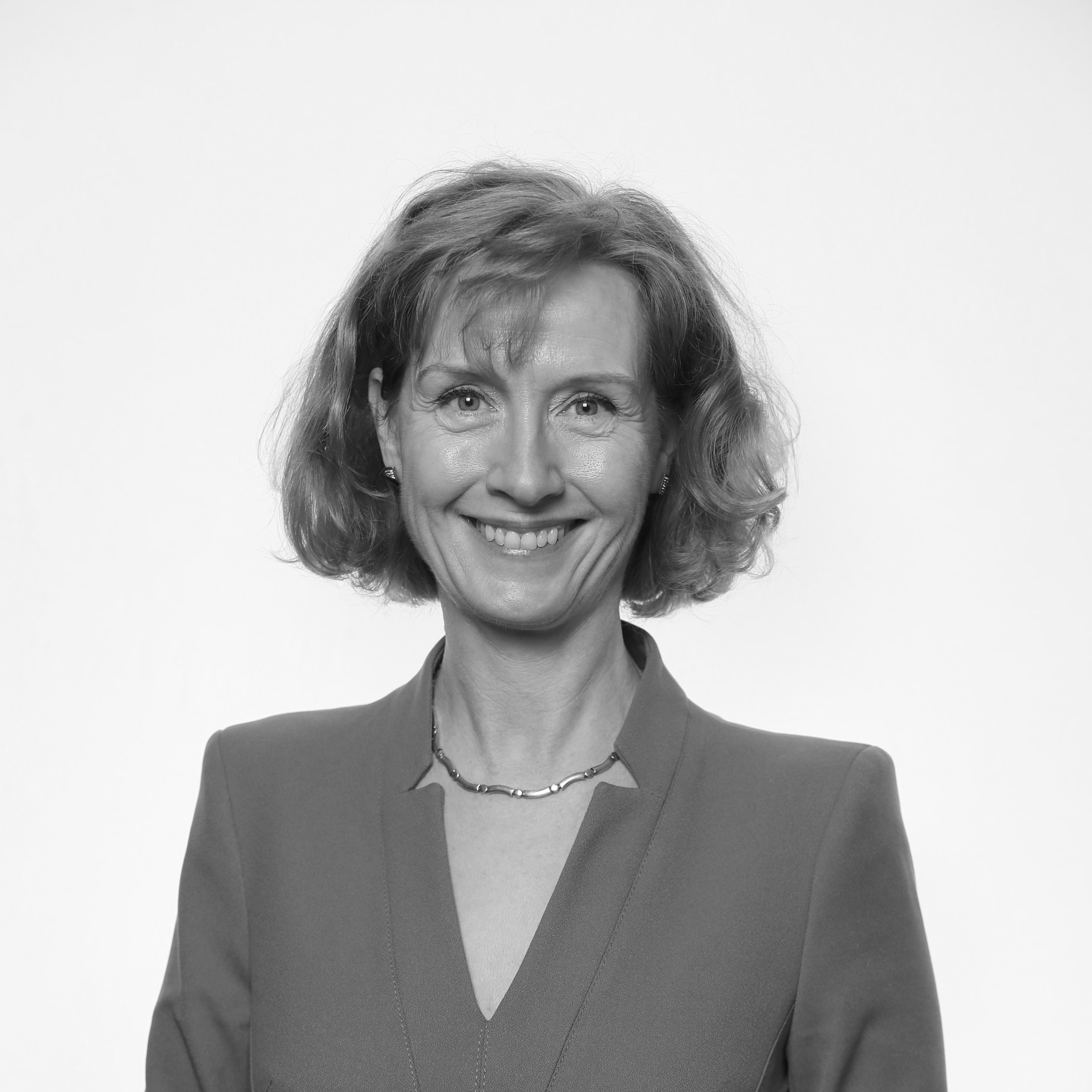 Ms Ethna Felten was appointed as a Board Member of the National Standards Authority of Ireland following an open Public Appointments Service (PAS) process.
Ethna joins with a background from both the private and public sectors. Having worked for much of her career in engineering design and manufacturing, Ethna previously held the post of Environmental Management Representative for the IBM Campus in Dublin. She is now the Director of Services in Fingal County Council for Environment, Climate Action and Water Services.
Ethna is a Chartered Engineer and Fellow of Engineers Ireland having graduated from UCD, Trinity College Dublin and the National University of Ireland where she attained a First-Class Honours Masters Degree in Public Management.
William Egenton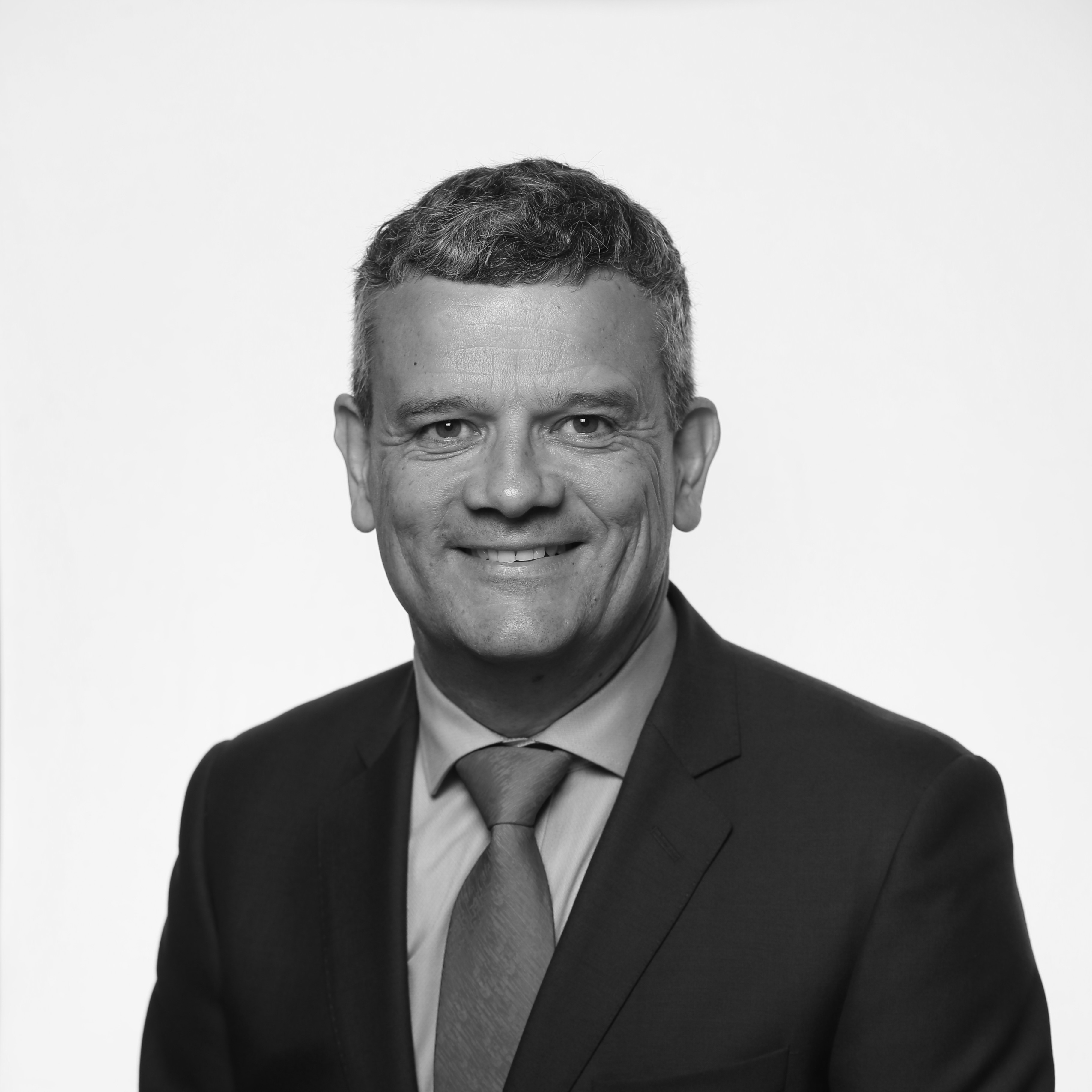 Mr William Egenton was appointed as a Board Member of the National Standards Authority of Ireland following an open Public Appointments Service (PAS) process.
William joined Dromone Engineering Limited as CEO in 2002. DROMONE design and manufacture safety critical products for Agriculture tractors and Construction excavators. DROMONE supply product and design services to Blue Chip customers located in Asia, Mainland Europe and North America. Customers include Volvo Construction Equipment, John Deere, JCB and Massey Ferguson.
William worked in a number of countries including UK, North America and China before he returned to Ireland with his family in 2001. He has held a number of senior roles in multi-national companies including Raychem, Tyco and Ingersol Rand. In addition to his role in DROMONE, William participates on a number of charitable boards and is a former Non-Executive Director in Eirgrid and SOLAS.
William holds a Bachelor's Degree in Engineering from TU Dublin, a Masters in Industrial Engineering from NUI Galway and an MBA from London Business School. He is a Chartered Engineer.
Ray Alcorn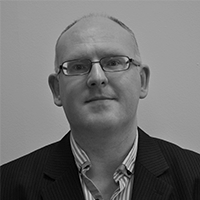 Dr Raymond Alcorn has 25 years of experience in renewable energy from a commercial and R&D background both overseas and in Ireland. Originally a Chartered electrical engineer with a PhD in electrical control of ocean energy, Dr Alcorn has spent his entire career developing and commercialising renewable energy.
Dr Alcorn is founder and CEO of Exceedence Ltd who provide financial modelling digital tools and services to the renewables sector with particular emphasis on offshore and marine energy. Exceedence was spun out of a University College Cork SFI research centre in 2015 where Dr Alcorn had been the Executive Director for more than 8 years. During this time, Dr Alcorn published several books on both renewable energy and finance.
Since its formation Exceedence have worked with clients on innovation, strategy and digital transformation. Exceedence is also a long term member of Climate KIC having proven large scale positive climate impact benefits.
Dr Alcorn is also co-founder and corporate secretary of the Marine Renewables Industry Association representing companies and interests on the island of Ireland - Ireland and Northern Ireland - in the Marine Renewables Emerging Technologies' (MRET) fields of floating wind, wave, tidal, and 'hybrid' energy ". Through MRIA Dr Alcorn was involved in publishing a number of white papers on planning, consenting, environmental impact, grid, finance and non-technical barriers to marine energy.
Since 2018 Dr Alcorn has been Chair of the Irish Mirror committee of NSAI ETC TC18 (IEC TC114 ) for marine energy standards. He was involved in the very inception of the TC114 standards and has contributed to these standards over the past almost decade.
Mary Cronin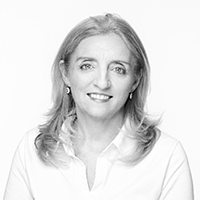 Mary is an innovation specialist, a Chartered Engineer(CEng) and a technologist. As the founder of UpThink Innovation Agency, Mary works with SMEs and large organisations as a circular economy/ESG consultant. Mary implements systems innovations to business models to create longer-term sustainable businesses.
Mary's expertise lies in enabling organisations to transition to a low carbon future. She has an extensive and diverse network of both public and private sector clients across Europe, the US and Asia. Mary has gained a wide range of insights across sectors in very complex environments. Using these unique perspectives, Mary helps organisations to generate growth and prepare for change.
Mary lectures in the UCD School of Engineering in collaboration with UCD Energy Institute, delivering modules on Innovation, Entrepreneurship, and decarbonisation.
Prior to establishing UpThink Innovation Agency Mary had a track record in building and managing large, technology systems and teams, as well as operating in strategic roles for bank and life assurance joint ventures.