The systematic management of innovation activities is key to sustained competitiveness, productivity and growth.
Introduction
Innovation is key to global competitiveness, productivity and human and technological progress. An organisation's ability to innovate is widely recognised as a key factor for sustained profitable growth and economic viability, enabled by increased sales of innovative solutions for customers across competitive global markets. The innovation capabilities of an organisation include the ability to understand and respond to changing conditions of its context, to pursue new opportunities, and to leverage the knowledge and creativity of people within the organisation, and in collaboration with external stakeholders and partners.
NSAI TC45 is the Standards Committee that contributes to Innovation Management Standards in Ireland. You can view TC45's Annual Reports in the 'Useful Links' section below. At international level, ISO TC279 is the Committee contributing to this sector of Standards.
ISO 56000 Series - Innovation Management Standards
The new ISO 56000 Series of guidance standards on Innovation Management has been developed by innovation experts from across the world. It provides international best practice on the systematic management of innovation activities in organisations of all types, including SMEs. Organisations that pro-actively manage innovation activities as outlined in the ISO 56000 series will ultimately be more likely to take effective action and achieve sustained success by systematically addressing customer needs.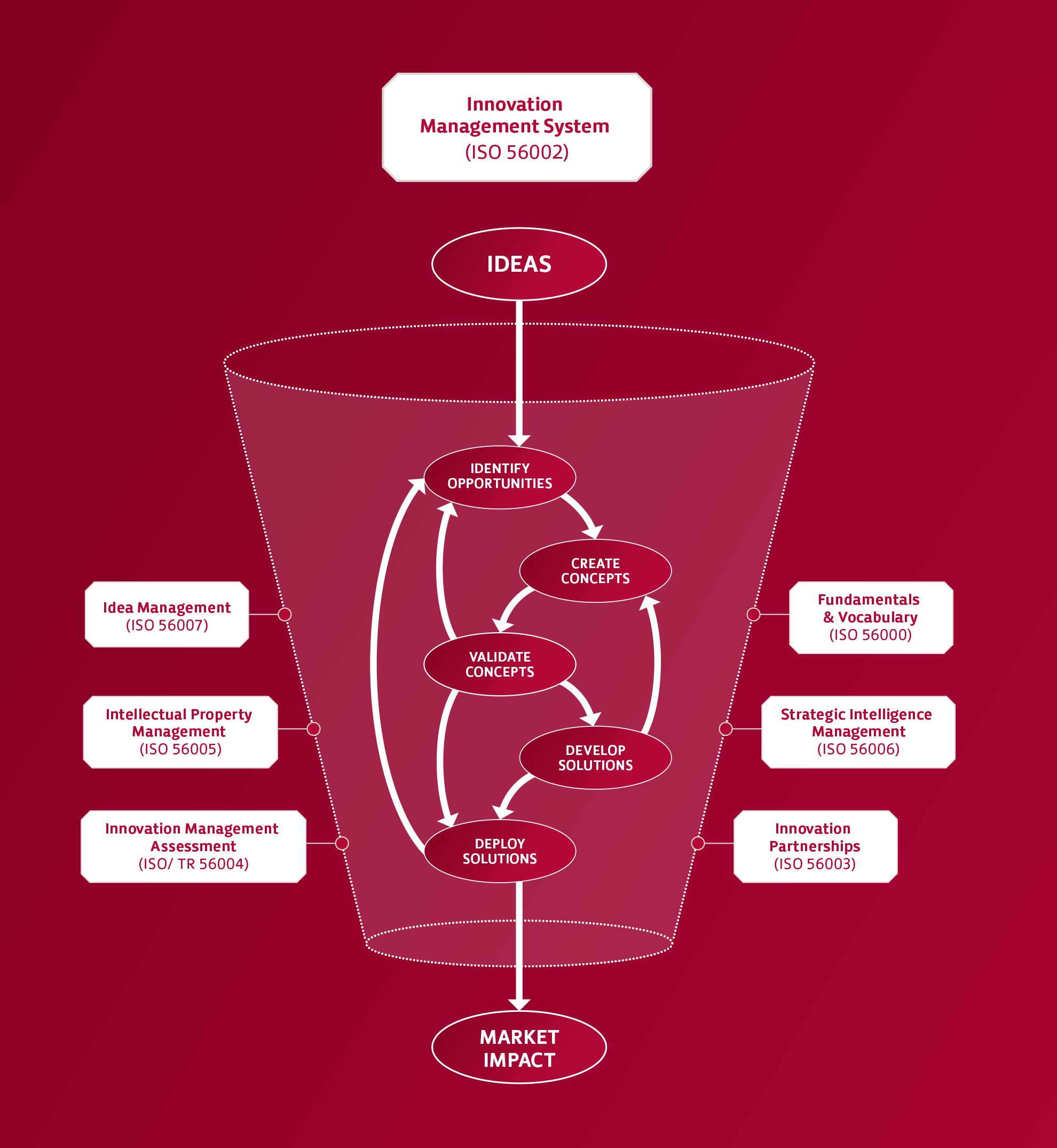 Published ISO 56000 Series Standards:
ISO 56000 Standards in Progress:
ISO 56006 Innovation Management Strategic Intelligence Management – Guidance
ISO 56007 Innovation Management Idea Management – Guidance
ISO 56008 Innovation Management Tools and methods for innovation measurements – Guidance