NSAI would like to congratulate Sweta Malik and Christopher Cano who have been chosen to represent Ireland at this year's International Electrotechnical Commission's (IEC) Young Professionals Workshop in San Francisco this Autumn.
This IEC flagship event brings together technical and management communities from across the world, giving the young professionals in attendance a chance to engage with standardization activities, while also exposing them to the latest developments and best practices for electrical, electronic and ICT technologies.
This year's workshop takes place in San Francisco from the 31st of October to the 4th of November in conjunction with the IEC General Meeting.
Sweta Malik, a 3rd year PhD Candidate in the Data Science Institute at the Insight Centre for Data Analytics, NUIG, along with Christoper Cano, a Senior Connection Contract Specialist at Eirgird were successfully selected from the host of applicants.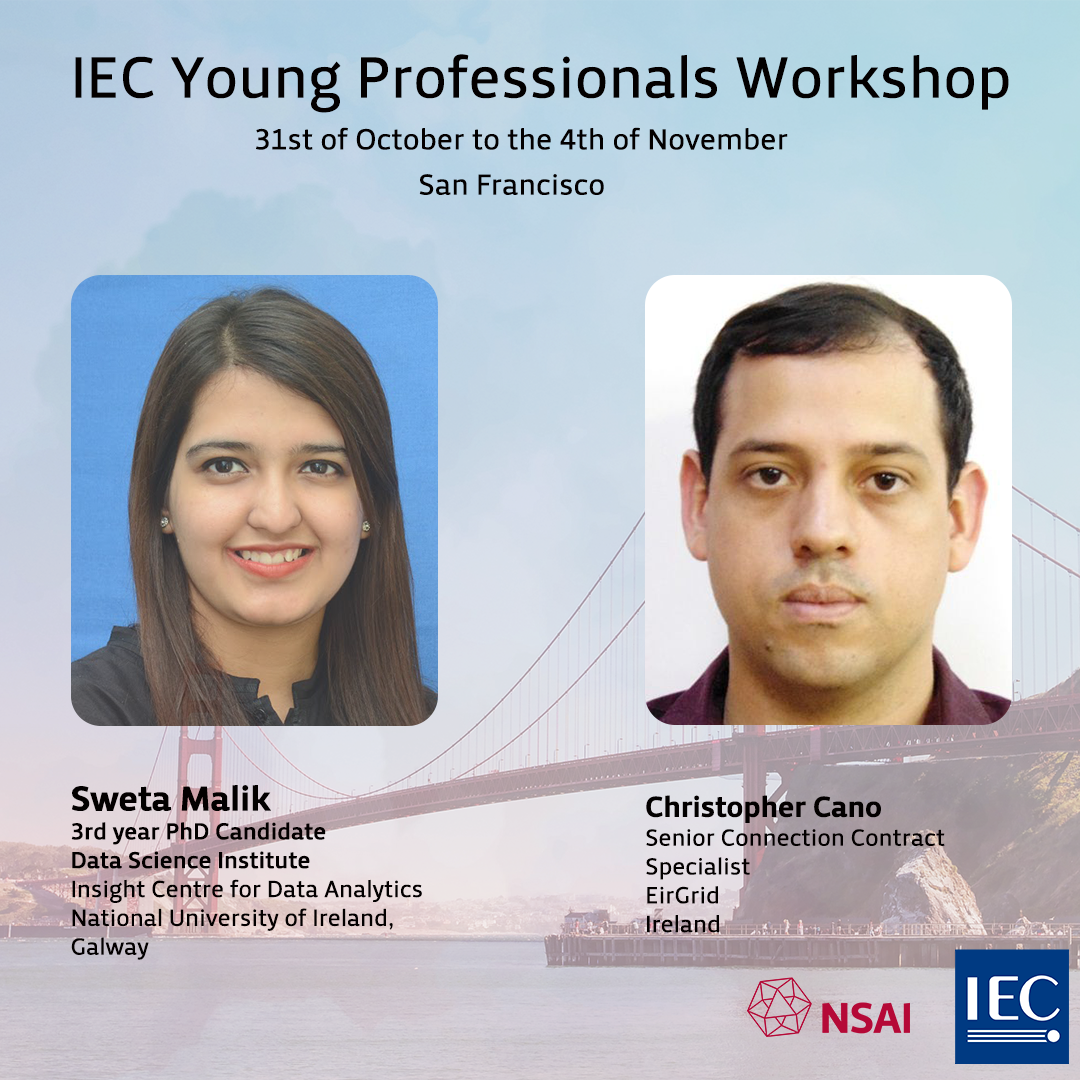 We wish our two nominees the very best of luck at the IEC Young Professionals Workshop in October, and look forward to hearing about their experience at the international meeting. To learn more about the IEC Young Professionals Programme, click here.