Capabilities
NSAI NML can calibrate the following instruments:
Gauge blocks, length bar standards, step gauges, optical flats and parallels
Pin gauges, plug gauges, ring gauges, taper gauges, gap gauges
Glass scales, line scales and graticules
Rulers and measuring tapes
Angle gauges, electronic levels, spirit levels and inclinometers
Micrometers, calipers, height gauges, dial gauges and dial test indicators.

We can also offer a range of 2D and 3D measurements using tactile and/or optical probes,
suitable for non-standard gauges or products produced by AM or SM methods.
These measurements include roundness, squareness, parallelism etc.
Also available are structural features such as porosity, density, volume
The above list is not exhaustive, and the laboratory can calibrate a wide range of length
standards and measuring instruments compatible with its measurement capability outlined below.

Scope (Summary)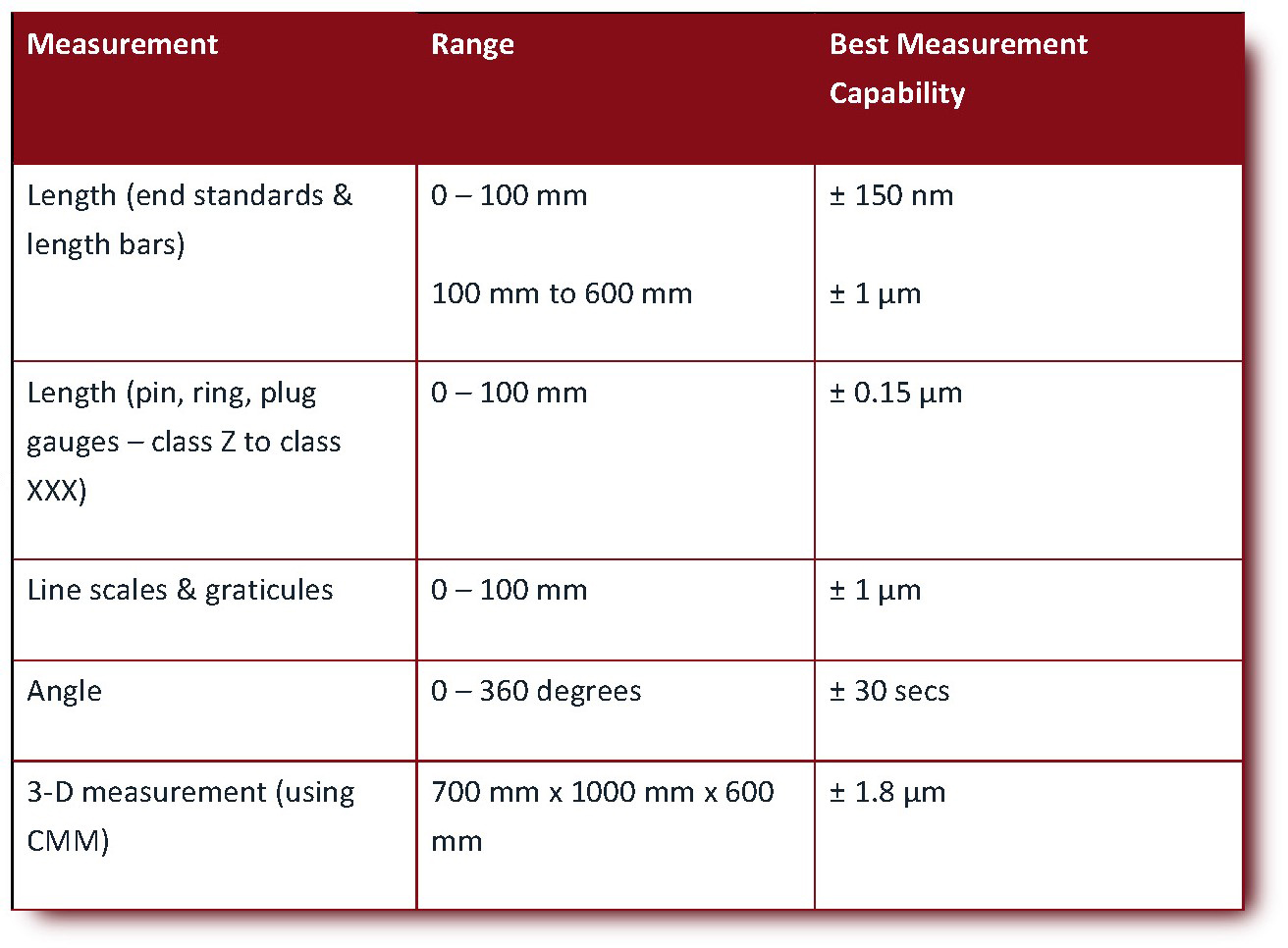 Certification
Rory Hanrahan
Technical Manager – Mass Laboratory
T: +353 87 771 0521/ 808 2610
E: rory.hanrahan@nsai.ie