Introduction
The Irish Standard Mark signifies that a product has been manufactured in compliance with the relevant Irish Standard (I.S.). The symbol assures customers that the item meets certain basic standards and has been produced under a system of quality control supervised by NSAI.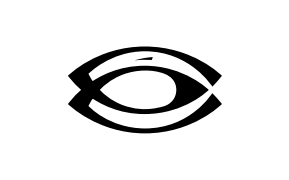 Design
The design of the logo is based on the letters c and é, the initial letters of the Irish words Caighdean Éireannach (Irish Standard).
The full range of NSAI marks for product certification and quality registration schemes is based on this symbol .
Legal status
The Irish Standard Mark is protected under the Industrial Research and Standards Act 1961. It can only be used under licence granted by NSAI.
How to Get an Irish Standard Mark
If you manufacture a product which is covered by an Irish Standard, you may apply for an Irish Standard Mark Licence. This entitles you to display the Irish Standard Mark on the relevant product or products. To be granted an Irish Standard Mark Licence, your quality control systems are tested by NSAI against the relevant Irish Standards. To make sure that the required quality levels are maintained in the factory, we conduct ongoing surveillance inspections and tests.
What are the Advantages?
When the Irish Standard Mark is displayed, your customers can be assured that the quality of the product has been independently verified. This provides the manufacturer with a significant market advantage over unlicensed competitors who are unable to offer third-party evidence confirming the quality of their product. The Irish Standard Mark has additional benefits for manufacturers attempting to gain access to European markets. Under EU legislation and international agreements, many categories of standards are automatically adopted as national standards in each Member State, which means that the Irish Standard Mark has the same standing as the local standard mark.

To get more information about the Irish Standard Mark (ISM), fill in our online enquiry form