Richardsons, a fresh food supplier to top chefs, announced that it has achieved FSSC 22000 Food Safety System Certification, one of the highest obtainable food safety standards globally from NSAI.
FSSC 22000 is fully recognized by the Global Food Safety Initiative (GFSI) and demonstrates that a company has a robust Food Safety Management System in place.
Matthew Richardson, Managing Director, Richardsons, said "We are so proud of achieving this globally recognised food safety standard. The FSSC 22000 Certification is testament to our commitment to the quality, safety and well-being of both our customers and consumers across Ireland."
"We've grown this business from strength to strength over 40 years while always focusing on our core values. We always stay true to sourcing and supplying the highest quality, freshest food from our family of trusted people, food producers and partners. Our committed, experienced and passionate team work hard every day to serve and delight our customers. This ethos is at the core of our family business, enabling us to survive and thrive, even in the face of huge multinational competitors in our marketplace," he continued.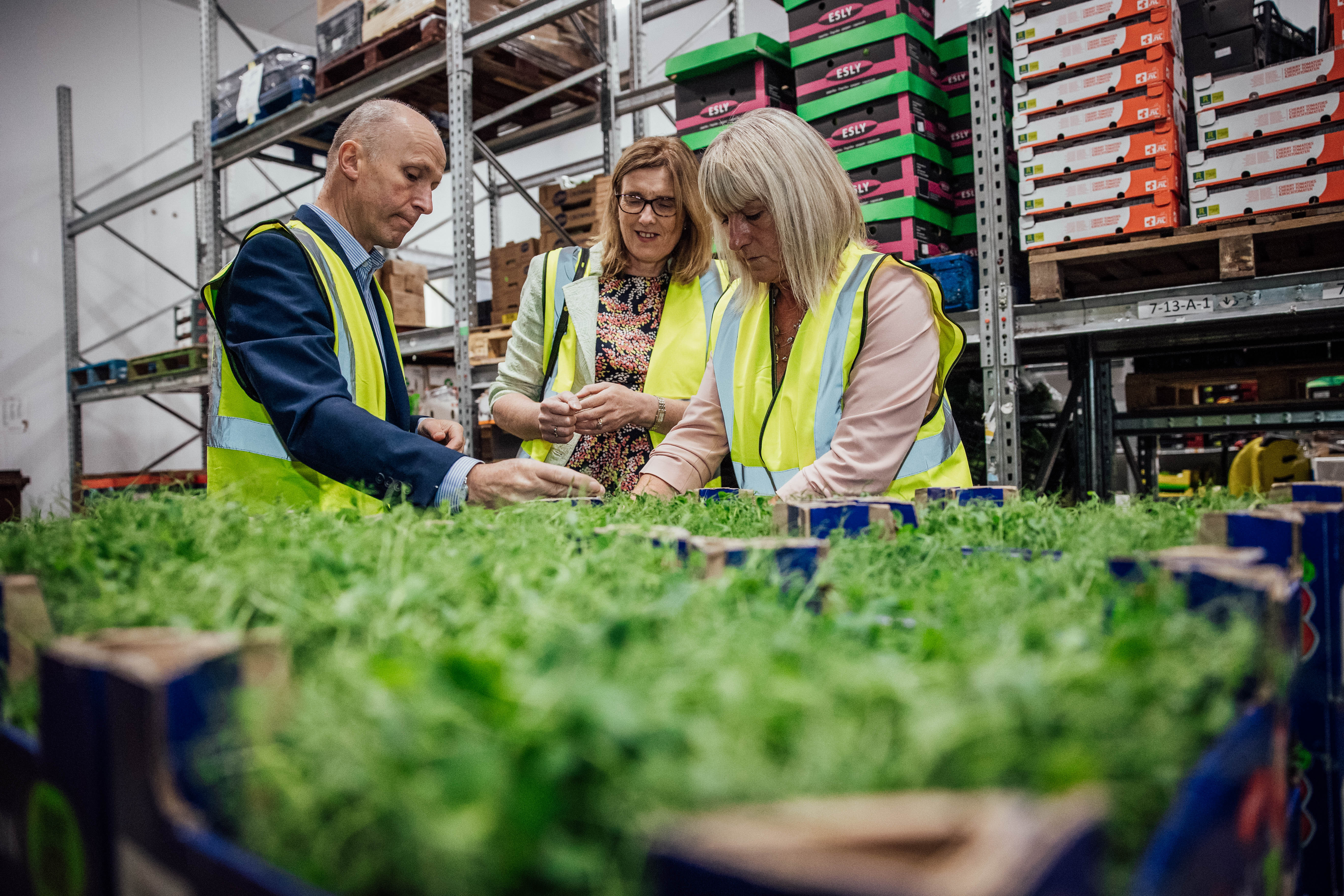 This certification confirms the Limerick wholesaler effectively implements a robust food safety management system based on FSSC 22000 standards. Richardsons expect it will further strengthen their offering to corporate workplace kitchens.
"We already partner many high-profile multinationals who chose Richardsons to sustainably source locally produced fresh foods, focusing on taste, provenance and value. Workplace meals are fresh, nutritious and seasonal, while Richardsons also ensure a route to market for our community of food producers. Everyone's a winner," says Matthew Richardson.
There are currently over 50 companies in Ireland certified to FSSC 22000 by NSAI. Richardsons were the 49th company to achieve certification since its introduction.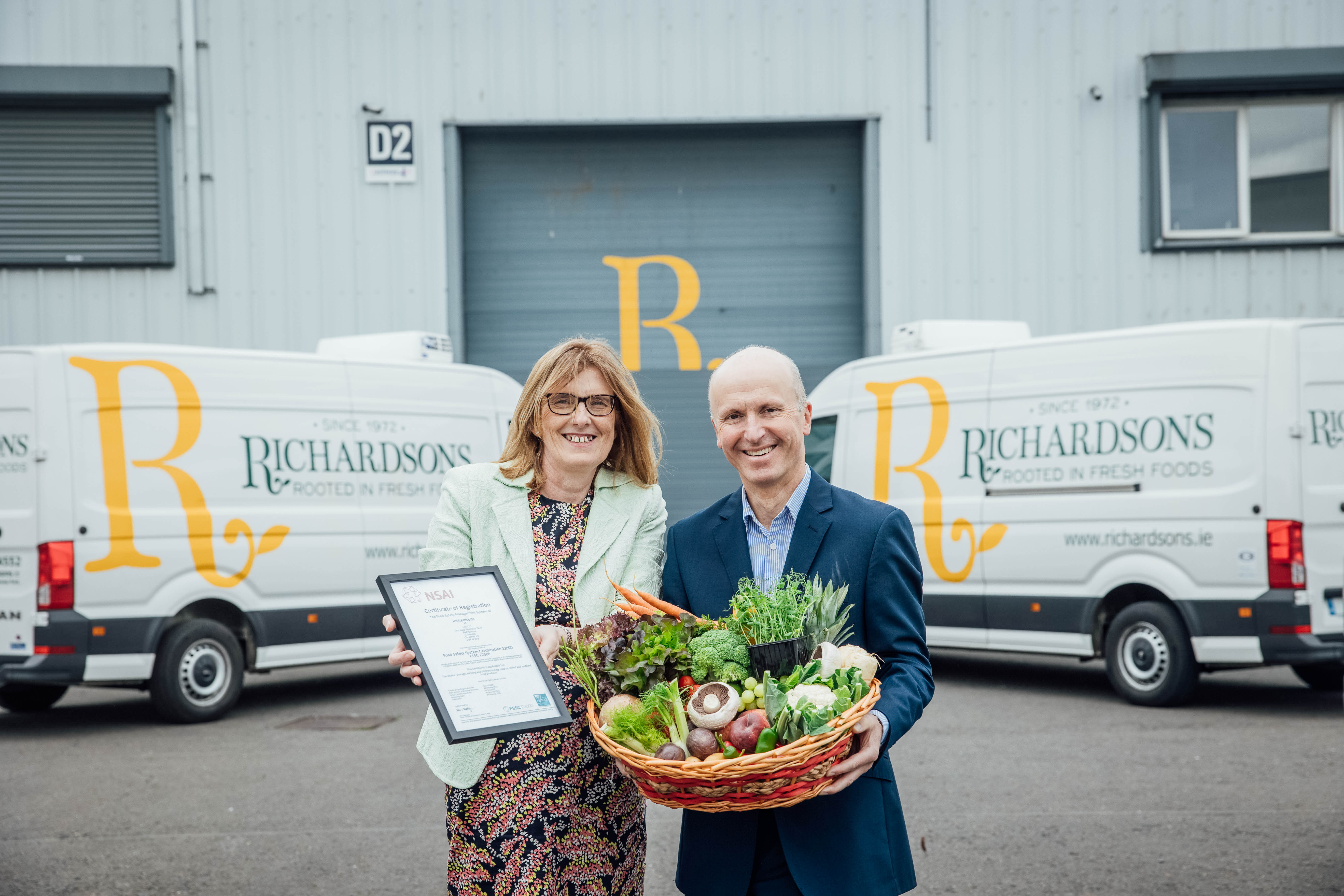 Mr. Richardson was officially presented with the FSSC 22000 certificate by NSAI's CEO, Geraldine Larkin. Congratulating Richardsons, she said: "NSAI is Ireland's official standards body and is also the only Irish-based certification body for FSSC 22000. Achieving FSSC 22000 certification provides key assurance to companies such as Richardsons and their customers in relation to the quality of their product. It provides confidence that food safety management systems are not only robust but also benchmarked against the highest standards in the industry. Taking this approach prepares a food business to take on everyday challenges."
She added: "NSAI is a business support agency under the remit of the Department of Enterprise, Trade, and Employment and, as such, places strong emphasis on supporting Irish businesses to optimise its processes to increase competitiveness in Ireland and overseas. Irish food products are highly sought after across the globe. FSSC 22000, as an internationally recognised standard, ensures that Irish food products benefit from the confidence of international markets and are more competitive in these markets as a result."