Palliare, a leading developer of advanced insufflation technologies, has received EU CE Mark certification under the new EU Medical Devices Regulation (MDR) for its EVA15 insufflator and smoke evacuation system from NSAI.
This makes it one of the first laparoscopic and endoscopic insufflators to meet the new more extensive regulatory requirements introduced in 2021 for medical devices in Europe and will now permit the company to commence shipments to the European market with immediate effect.
Commenting on the clearance, John O'Dea, CEO, said "We believe that this is an important step forward for our company. Certifying EVA15 as a Class 2b device to the new MDR regulation has entailed an extensive exercise, one that puts the company on a firm regulatory approval footing in Europe for the coming years. We have now started the process of installing EVA15 in leading robotic surgical training centers in Europe".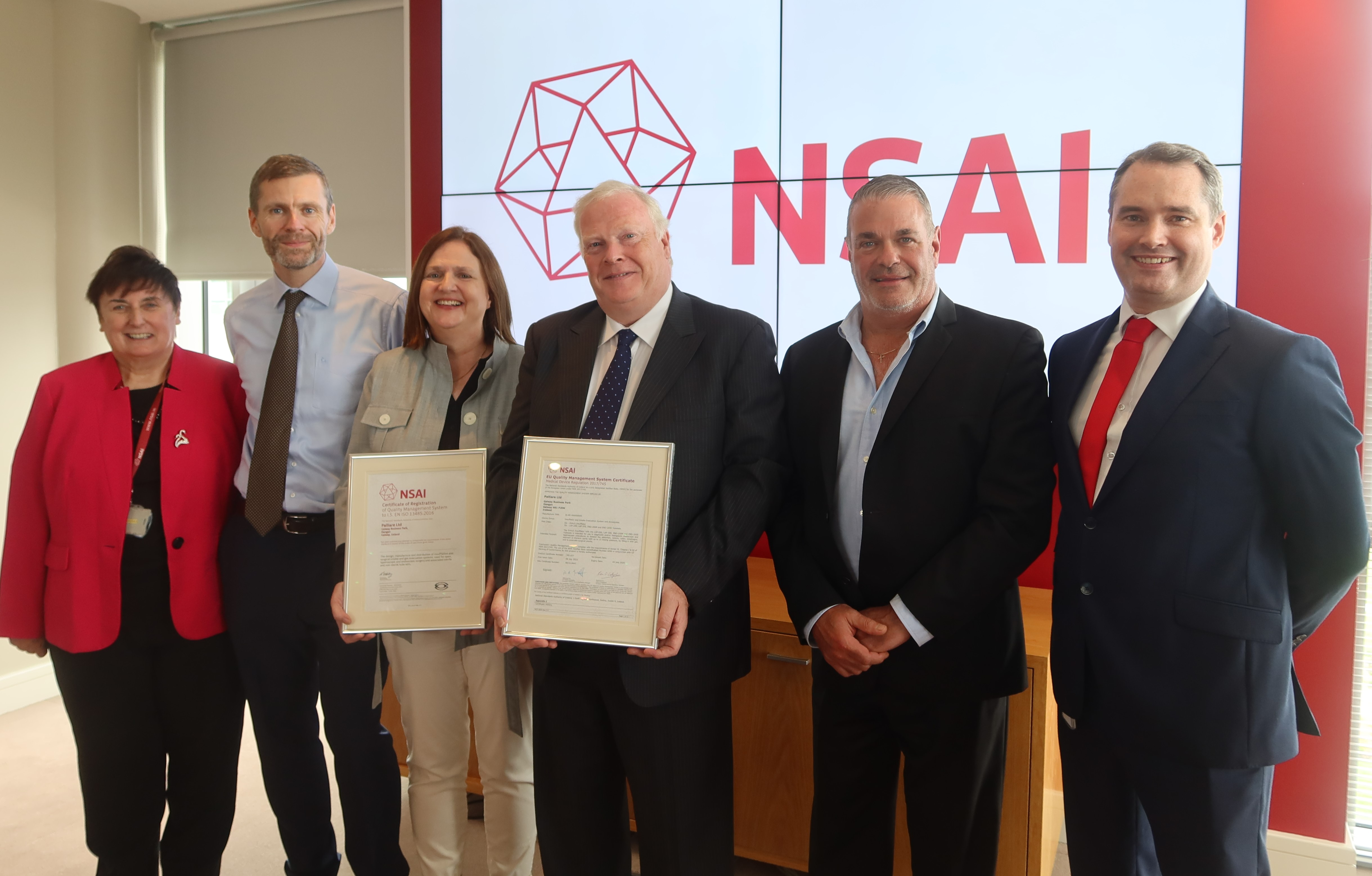 (From right to left) Deirdre Ni Bhroin, Gareth Enright, Caroline O'Dea, John O'Dea, Kevin Mullaney and John O'Sullivan
NSAI CEO, Geraldine Larkin, continued "Certification is a key pillar for companies in the medical devices sector to drive innovation, ensure quality, and to gain market accessibility. Ireland is a major hub for the medical devices sector in Europe and the ability of the NSAI to certify products for access to the European market is an important part of our work in supporting Irish business".
For more on NSAI's Medical Devices division visit Medical Device Certification | NSAI