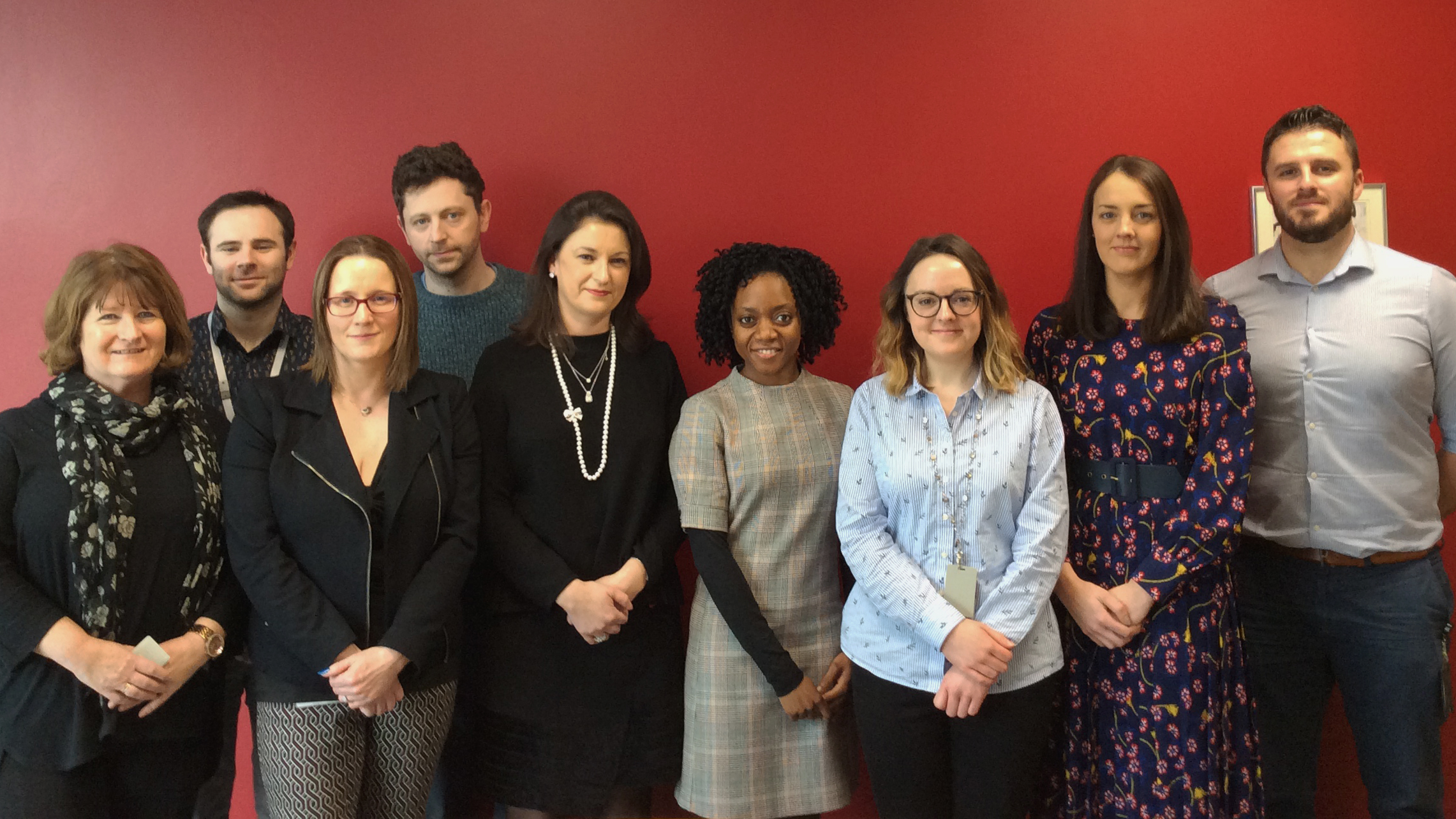 NSAI's Medical Devices Team, Dublin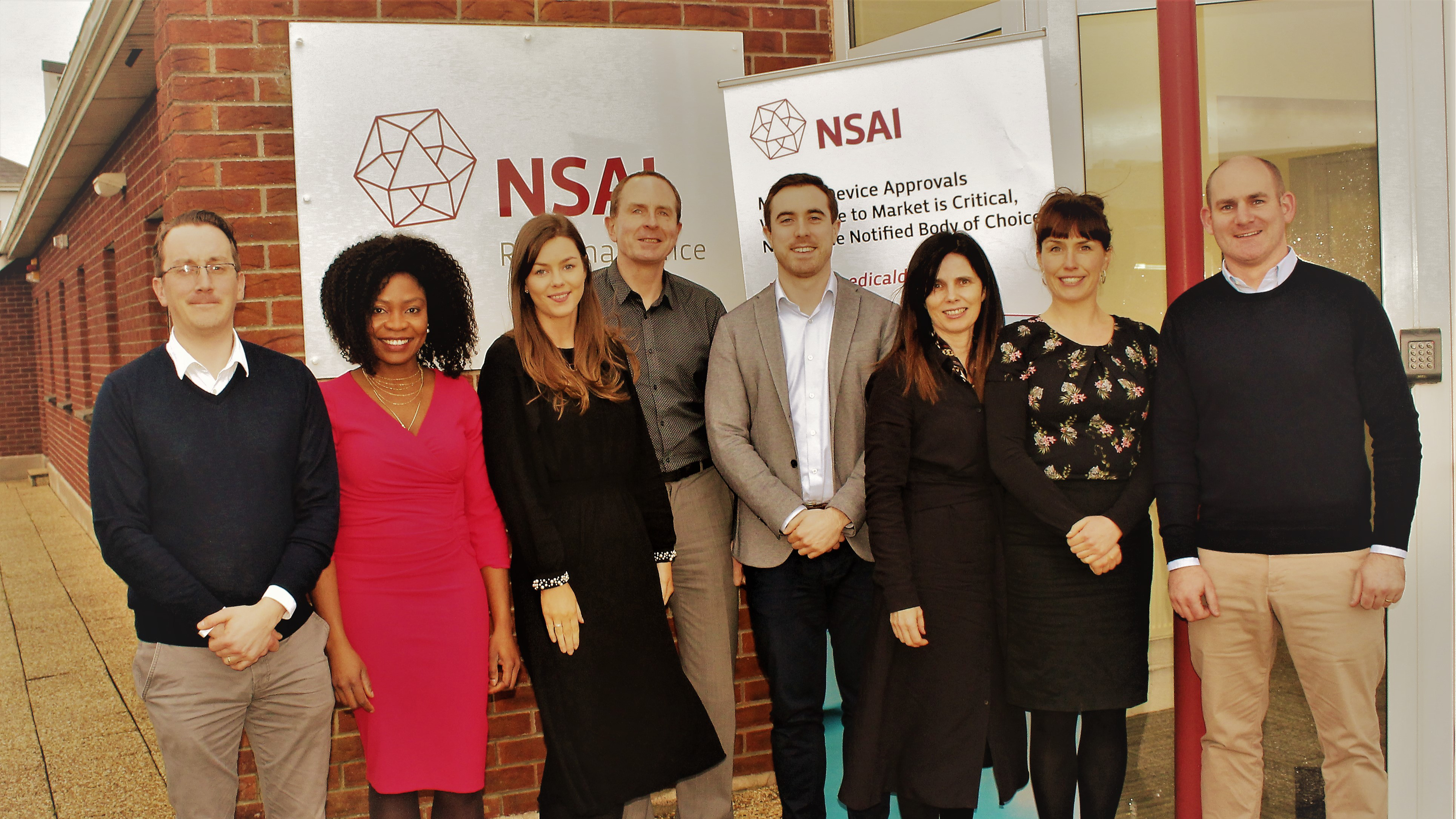 NSAI's Medical Devices Team, Galway
The National Standards Authority of Ireland (NSAI) has been approved for designation to the new Medical Device Regulations (MDR). This hugely significant achievement makes NSAI only the 11th notified body in the world to be designated to the new medical device regulation.
In May 2017 two new EU Regulations, Regulation (EU) 745/2017 on medical devices and Regulation (EU) 746/2017 on in-vitro diagnostics, entered into force. Both regulations significantly increased the requirements to be met by notified bodies under the new Regulations.
The EU's Medical Device Regulation strengthens the safety and testing requirements for device manufacturers. It affects existing devices, which need to be re-certified, and new devices coming to the market.
The Medical Devices team at NSAI spent over two and a half years working towards attaining the designation, which will enable the organisation to ensure continued access to the European medical devices market for certified clients.
This new MDR was published on 5 May 2017 and manufacturers will need to start complying with it as and from the 26 May 2020 in order to continue to place medical devices on the market within the European Economic Area.
To date, only ten notified bodies in the world have been awarded designation to the MDR. NSAI now begins the new decade as the 11th notified body to be designated.
NSAI Head of Medical Devices, Dr Caroline Dore Geraghty says achieving designation to the MDR is a proud moment for both her and her team.
"The impact of NSAI Medical Devices being designated to the regulation means that Ireland has an indigenous notified body to assess and certify medical device quality management systems and medical device products for placement on the European market. The current medical device and active implantable directives cease on the 26th May 2020, so it was imperative for NSAI to get designated to the regulation which succeeds the directives."
NSAI Chief Executive Geraldine Larkin says achieving this special status is a red-letter day for the organisation.
"This designation helps us to continue to grow NSAI's position on the national and international stage as a leading provider of certification services. NSAI hopes to expand our Irish footprint by helping Irish SME's, while also supporting a globally established industry."
NSAI is the only Irish notified body in the medical technology space. This represents a massive opportunity for the organisation, as Ireland is widely recognised as a centre for excellence and a hub for medical technology companies. 9 of the world's top 10 medical technology companies have a base in Ireland and 60 percent of the 450 MedTech companies based here are indigenous. The sector employs more than 38 thousand people nationwide with annual exports of 12.6 billion euro.
The scope of the designation mirrors the current designation under the directive, so continuity of service can be guaranteed to existing clients, while new clients can apply for certification under the regulation.
ENDS
Contact
NSAI's PR Account Manager, Deirdre Farrelly: 086 8690774 Email: deirdre.farrelly@nsai.ie